A while back I mentioned that I had acquired a heavy gear Northern Army starter box. Someone (sorry, can't recall who
) asked for pics when I had them done. Today is that day.
The colour scheme inspiration came from a very old plastic (Macross?) kit that I did when I was a kid. It turned out to be an experiment in heavy weathering. Possibly a bit too heavy. Here is a pic of that kit
I decided to run with similar colours for the strike squad but to tone down the weathering
Strike squad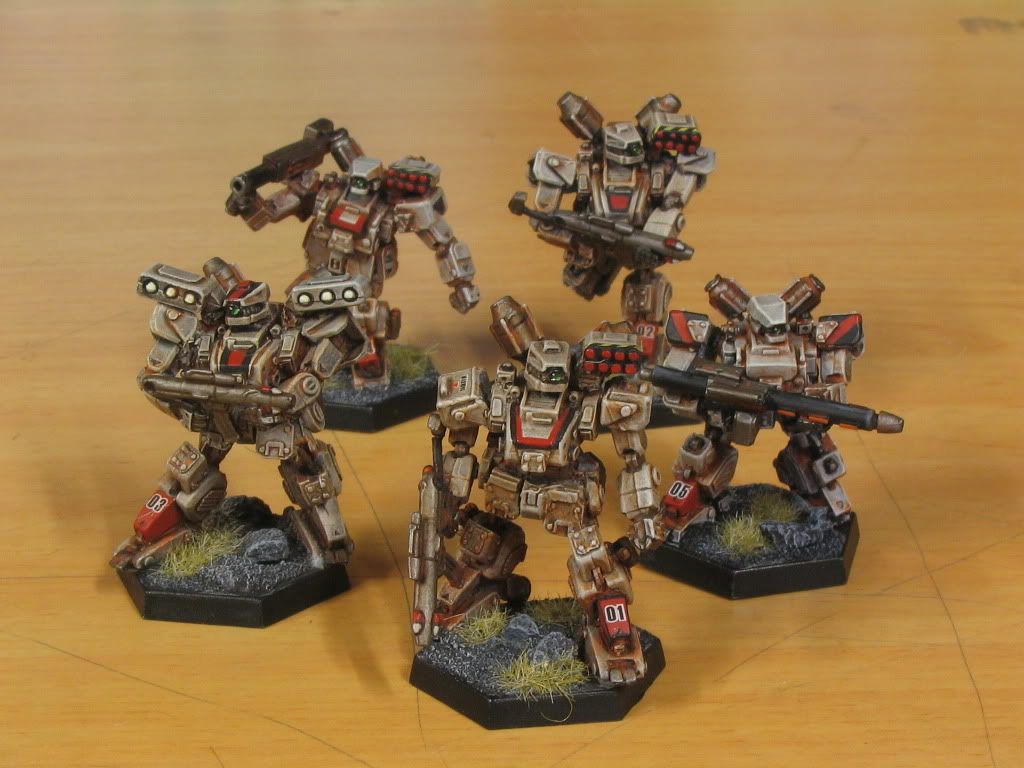 Fire support squad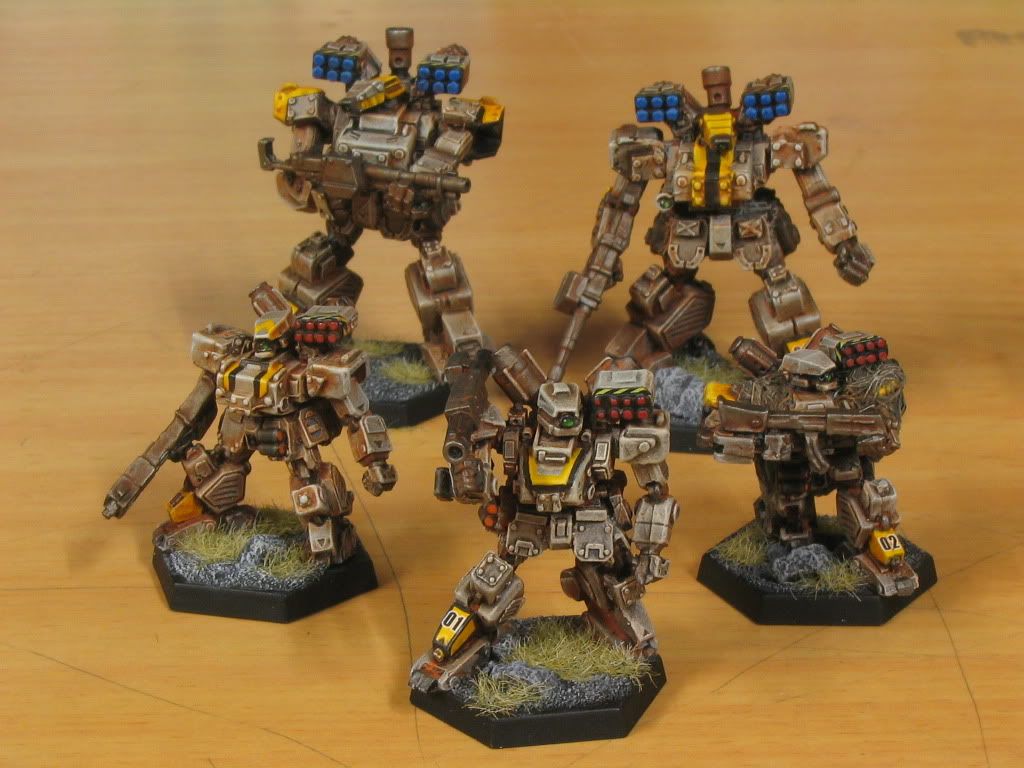 The Jaguars (front model in each pic) are about the same size as a marine. The Grizzlies (the two up the back in the fire support squad) are substantially larger. All minis are metal. There are also two drones that accompany them but they were camera shy.
Steve