Hi All!!!
thought i would post what i have been painting while i am over here in Belgium.
It is a Tau army and basically its got a bit of everything, as you can see in the pictures. i am planning to use it in the tournaments for next year once i get a couple of games under my belt.
i used dragon forge's lost empires bases with the miniNatur tuft grasses and weeds (good recommendation Nigel!!).
there are a few conversions with the battle suits as in their normal pose they looked to awkward.
let me know what you think.
i am planning to paint a night lords army with a The Purge plague marines contingent next.
Group shot of battlesuits
stealth suits - some are in full stealth mode (same colour as stonework on base) and others are transitioning. hopefully these look okay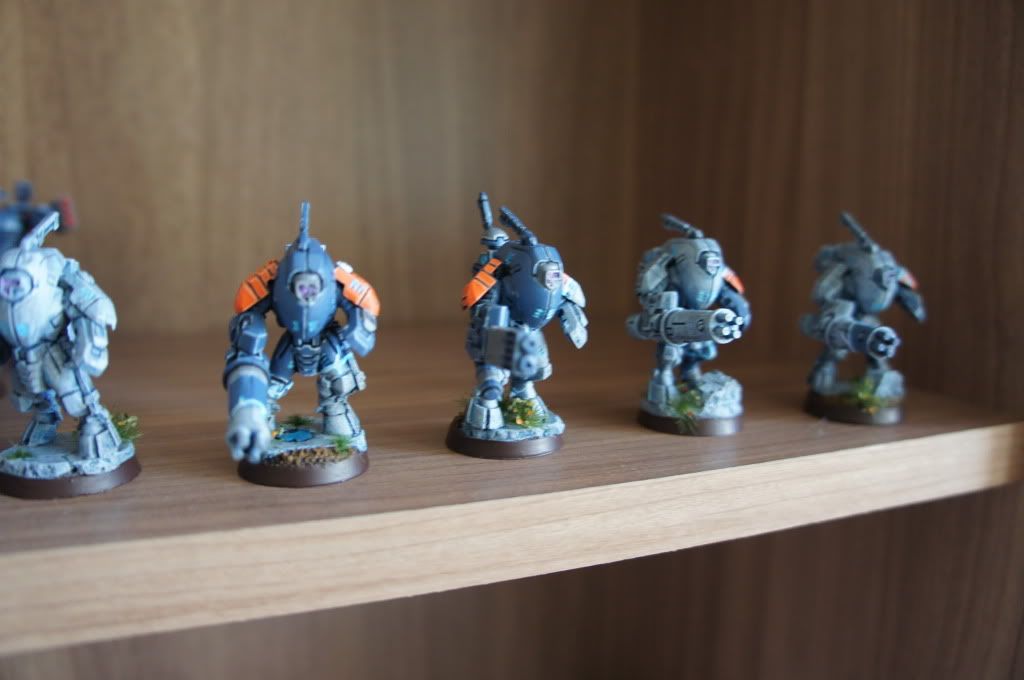 battlesuits 1 - plasma and ML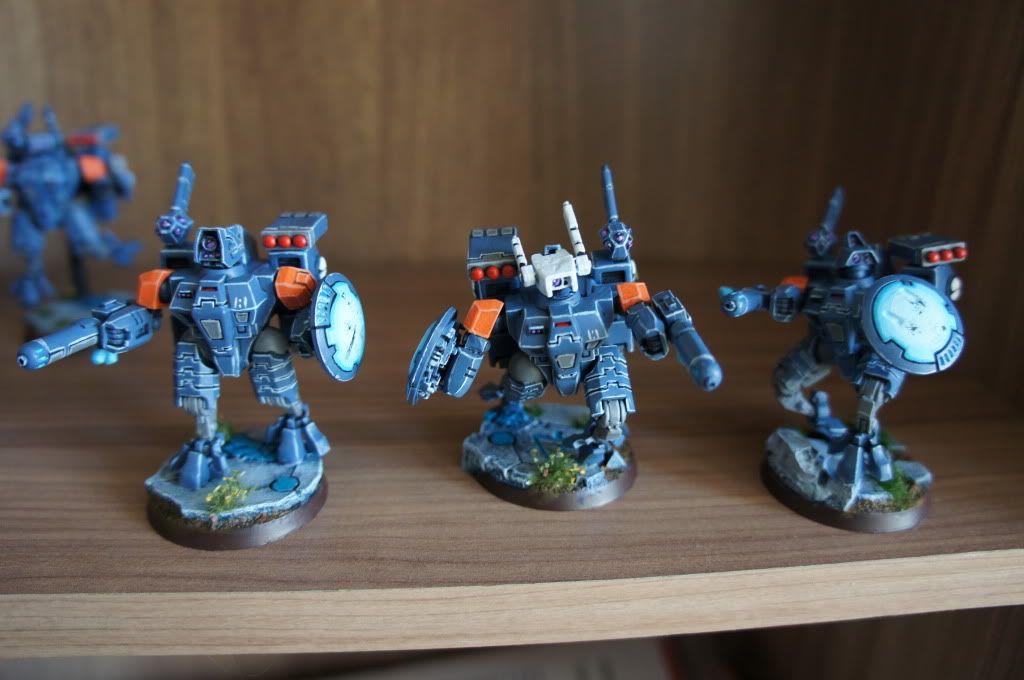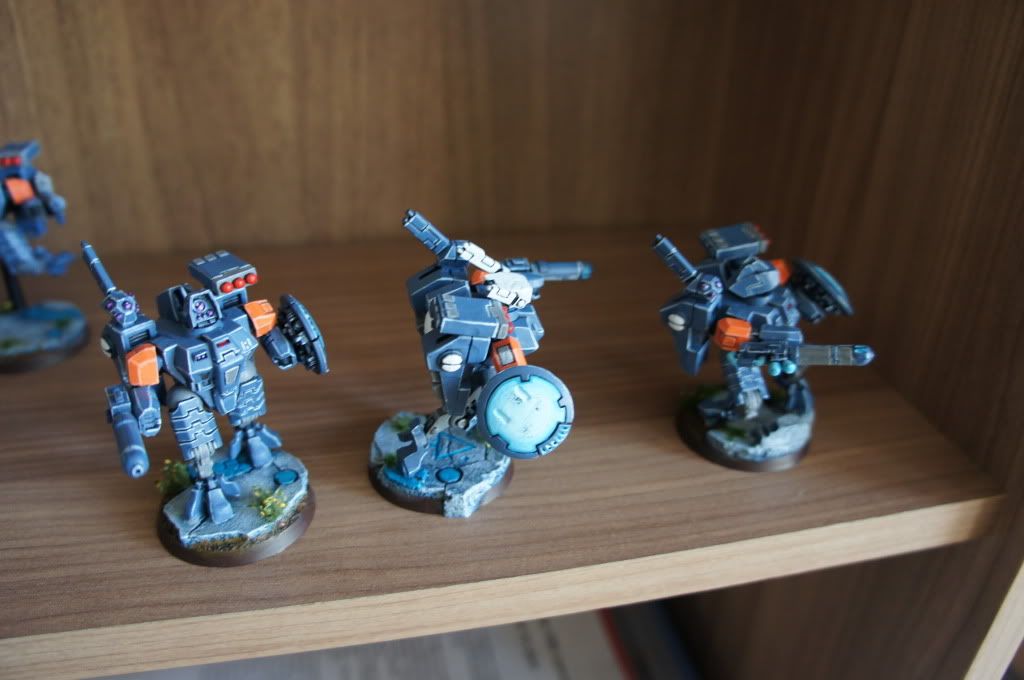 battlesuits 2 - plasma and ML