Had someone ask me if all the awesome axes we're giving away was legit or some sort of scam, i laughed.
photo proof of the prizes mounted on our wall.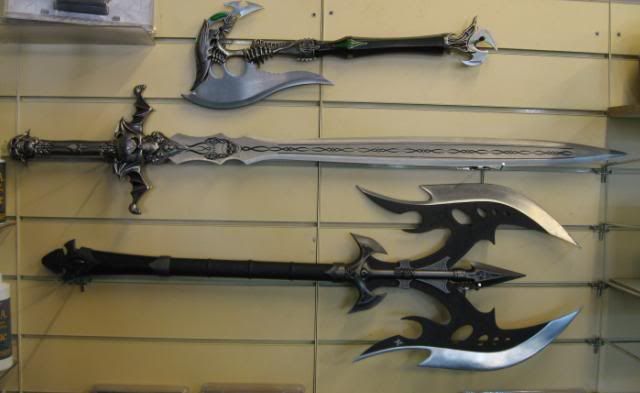 shinny ... thats another prize?... yes. yes it is. so the smaller axe at the top is 3rd, the sword in the middle 2nd and the axe at the bottom is 1st place.
the skulls seen earlier in other posts are still included for best painted etc.
Look forward to seeing you all there bright and early on saturday morning to register and get briefed. (9am)
Best of luck guys.
Fudd
http://outpostgamesbunker.freeforums.org/index.php