Hey All,
Emperors Legion's 40k Tournament is over for yet another year and it all went fantastically for our 10th Birthday.
EL being the only 40k tournament I play in except for Cancon on when able it was great to catch up with the guys from The Sons Of Terra ( We need to have a game Dallas lol), Aeon, The Millers and everybody else far too many names to mention.
This year I was using my beloved Raven Wing & Death Wing force which I have not used for far too long.
Here is a quick picture of the force I was using this year,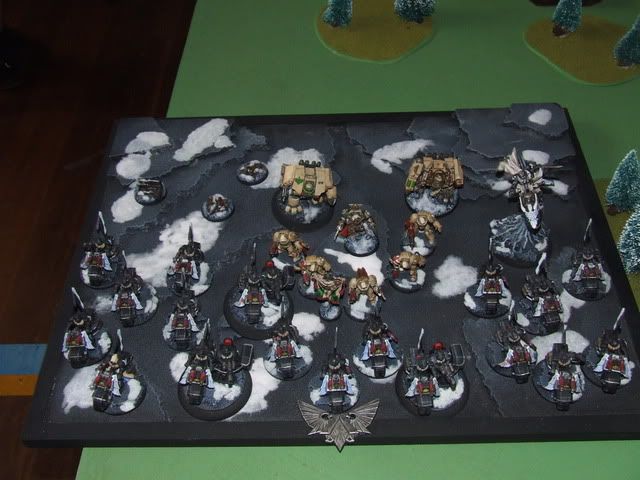 sorry for the small picture
As a whole the weekend was a huge amount of fun and I had 5 great games with 5 fantastic players my 2 stand out games had to be 3 and 5 I really have not had more incredible games in such a long time with huge amounts of carnage including a Dread on Dread combat that lasted a huge 3 turns it was truly awesome
( Deathwing Dread Won
)
Saturday:
Game 1 - Space Marines "Vanilla" ( Assault & Termi Heavy) WIN
Game 2 - Eldar " Mech" LOSS
Game 3 - Space Marines " Blood Angels" WIN
Sunday:
Game 4 - Space Marines "Salamanders" ( With Bikes & Speeders?) LOSS
Game 5 - Chaos Marines "Death Guard" DRAW
I finished towards the bottom im sure lol
One Really great thing was my wife and 4 month old son Anthony coming to visit on day one it really made the weekend extra fantastic heres a little picture Anthony and I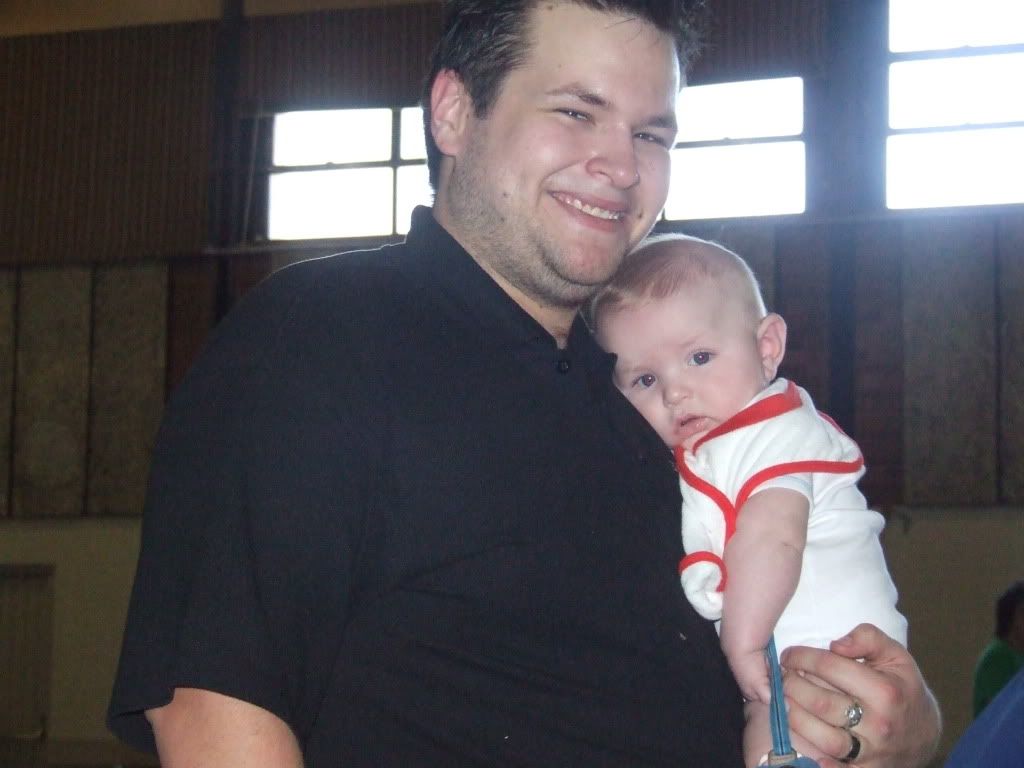 So to finish up id like to say a massive thanks to Bails for a Organizing and Running a Great tournament and that id like to announce that I will be retiring my Dark Angels as a whole for the immediate future
( At Least 2 Years).
Cheers,
Jezza40k
PS: My new army for next year is under way diary to come soon....