Hi Everyone!
My name is
Asher
, you may remember me from diaries such as
Leapin' and Hoppin' on a Warpshadow
,
Death Heffalumps
,
My Swordwind
and most importantly
Putting all my chump friends to shame.
This diary will be a sort of follow on from the Swordwind plog as I intend to take Eldar to ][con this year. Teaming up with my is my good mate Strat, who you may know on the boards as
zetaplus
who has totally put models to gether and undercoated them in both
Space Puppy
and
Titan
flavours. As you may notice, he doesn't do a lot of painting, so a Tournament 2 months from know seems like a good way of modivating the slack arse to get some paint on models! Naturally he has chosen ORKS as he is an uncouth barbarian.
Now, on with the show!
My biggest hurdle with my Eldar is the Troops choices. They're also what killed my enthusiasm for the project last time. I'm going Biel-Tan Swordwind, so all aspect warriors all the time and the prospect of painting 20 Dire Avengers and making both units look unique did not overly appeal. So, for this time around, I'm going to limit myself to one unit of Avengers and take some Rangers to fill out my second troops (if I can find them).
PICTUARS!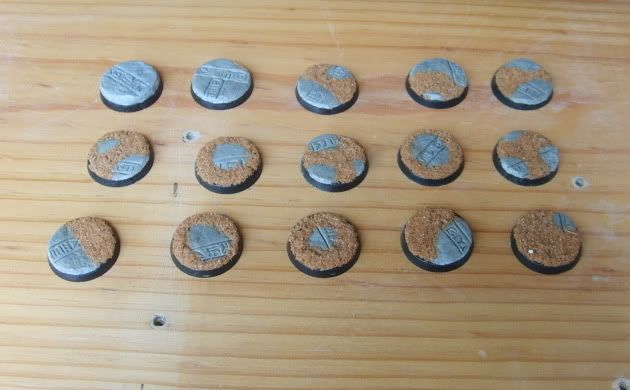 Bases!
I've sculpted up a set of 15 in the style of the ones I did for my previous Eldar models. I'm going to make a mould today and hopefully I'll be able to cast up enough for the entire army.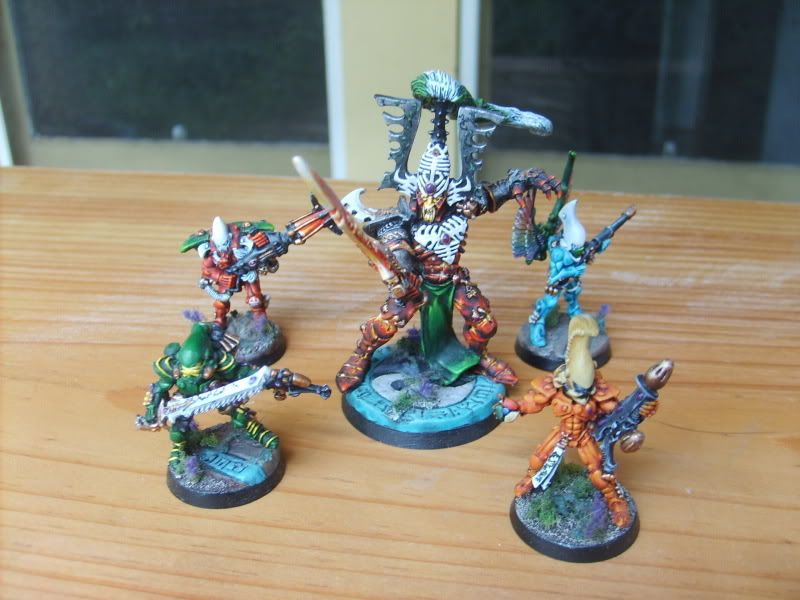 The five Eldar I already have painted. . . I dunno how many of them will even make it into my ][con list.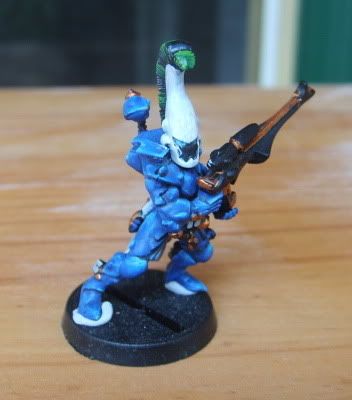 A Dire Avenger. He is ugly and I hate him. I credit him with the complete destruction of my resolve to paint an Eldar army.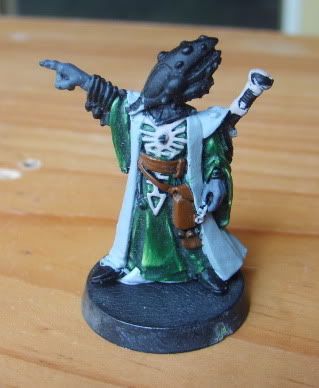 Aaaaand finally my Farseer. Not sure whether I'll take him or the Avatar this time around. I may get around to finishing him some day.