I'm starting to get the 40k urge after painting about 4 confrontation armies (see 2 of them
archeron
and
behemoth orcs
)
This army is primarily a modelling project that I have always wanted to do. Basically its and undivided army with all the cults included. so EC, WE, PM and not to forget TS.
so first some Khorne terminators. Using the article in WD so had to make and use lots of green stuff. I;m getting better at making molds.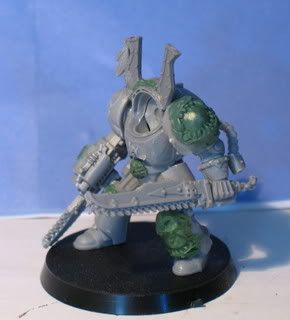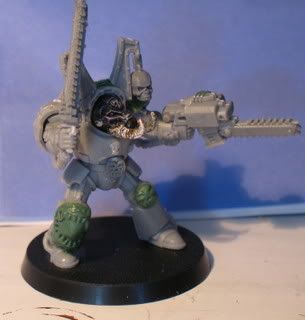 after the base coat
and icon bearer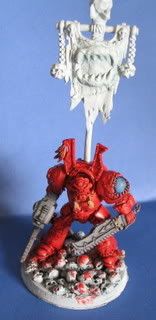 a bloodletter (test model to check colors), only 7 more to do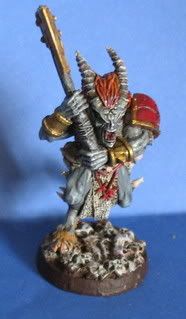 My commander on a steed , large 50mm base and lots of green stuff moulding on legs
based coated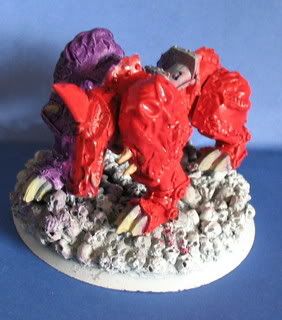 with hq, changed head from khorne to the double mutated head from chaos sprue.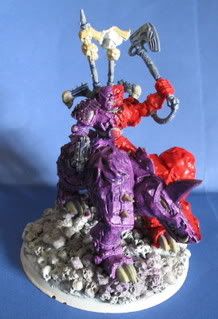 will try and post some more soon.
Bruce