It had to happen, I been there, done that. Emperors children done, Thousand sons done, World eaters done. SO that leaves only deathguard. Primarily a modelling project but I will play some games as I go and try and get a competitive list if I can (50% win ratio would be good).
The new FW deathguard conversion kist for PM's and Termies was the last nail so I have placed my order. The army will be all on foot.
HQ - Will probably have a Nurgle scorceror and a DP (without wings as that's just not deathguard) for some variation but I will only run 1 at a time.
Elites - 2 units of 7 terminators just because they are so cool. All will be converted using FW kist as a base.
Troops - 4 units of 7 PMs based on FW stuff.
Fast - No way, its deathguard
Heavy - Some scratch built oblits or maybe a Vindicator (cos I've never had one before)
I have already made some molds of some confrontation models (undead) of guts and ripped skin etc. Also made a copy of the 2007 nurgle banner (from CSM box).
First model (a test ?) scorcer holding a familar and a scimitar Green stuffed some guts and rips on his cloak.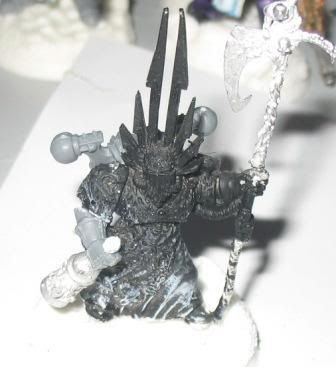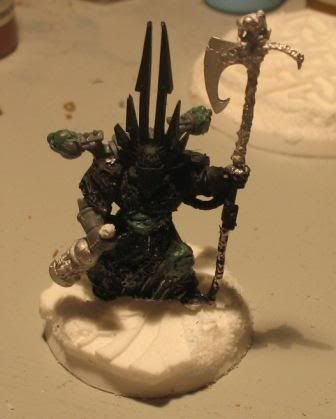 Scratch built (were for 1Ksons but..) oblit with green stuff should pad. Tyring to get better results so I got some brown stuff. Looks sharper but wont know until its dry. Promising. Has anyone use this product before?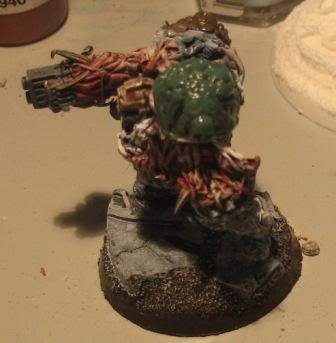 Next was trying procreate putty (grey-white colour). Seem better again but cost more.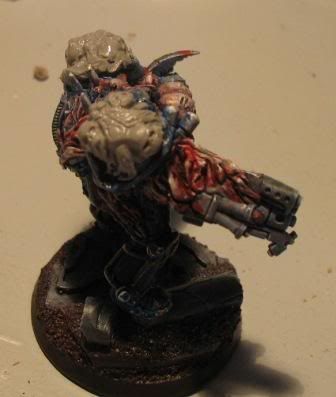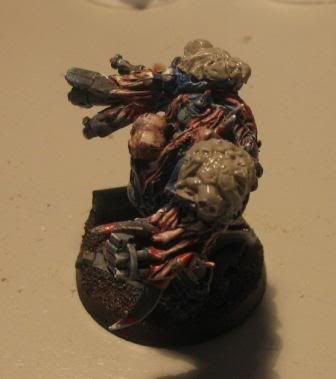 a gut shot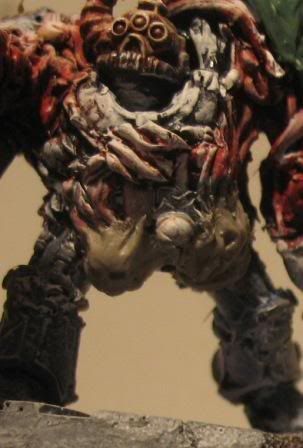 The verdict is out until they dry. Procreate, brown stuff or green stuff.
If anyone knows of a better modelling putting I would appreciate any info
Bruce