Well I have to admit that I was never, ever going to do orks again. I had a Blood Axe army of 3000 points and decided to sell it. I have however been swayed by the new plastic nobz, boyz and grots. They are a conversion nuts dream , with lots of options and spare parts etc. The snakebites will be very low tech, almost feral. They like to raise and herd grots,squigs and snotlings so there will be lots of these all over the place. Also lots of yellow, green and brown in the paint scheme.
So the skin color wont be green. I have done that. I wont be blue I have done that in C3,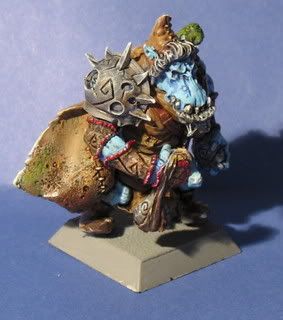 So hence the York or Yellow skinned orks. I saw one on a blog recently and thought I want to do an army of Yellow skinned desert dwelling orks!!! Some sort of adaptation to the extreme desert condition has changed the green pigment to yellow.
So have a look at a test one. No highlighting, just based and dipped. Plus its a little brighter that shown.
I have it based on an old stretched out base, but will use a desert type base eventually.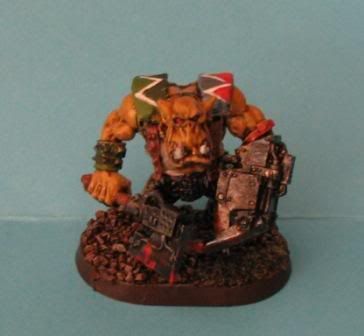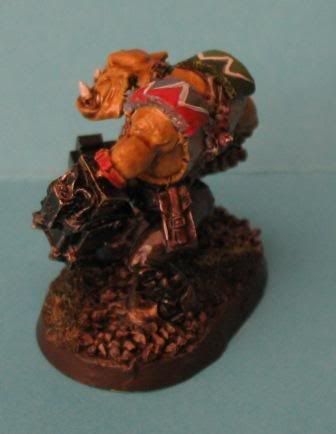 Comments?
See my list
http://www.wargamerau.com/forum/index.php?...c=65935&hl=
Cheers